Kirtland Kiwanis completed another project for the Library.  We wanted to paint the Picture Book Room -- and needed to have all the books and shelves moved out.  Rick Blum was Clerk of the Works and had logistics well in hand.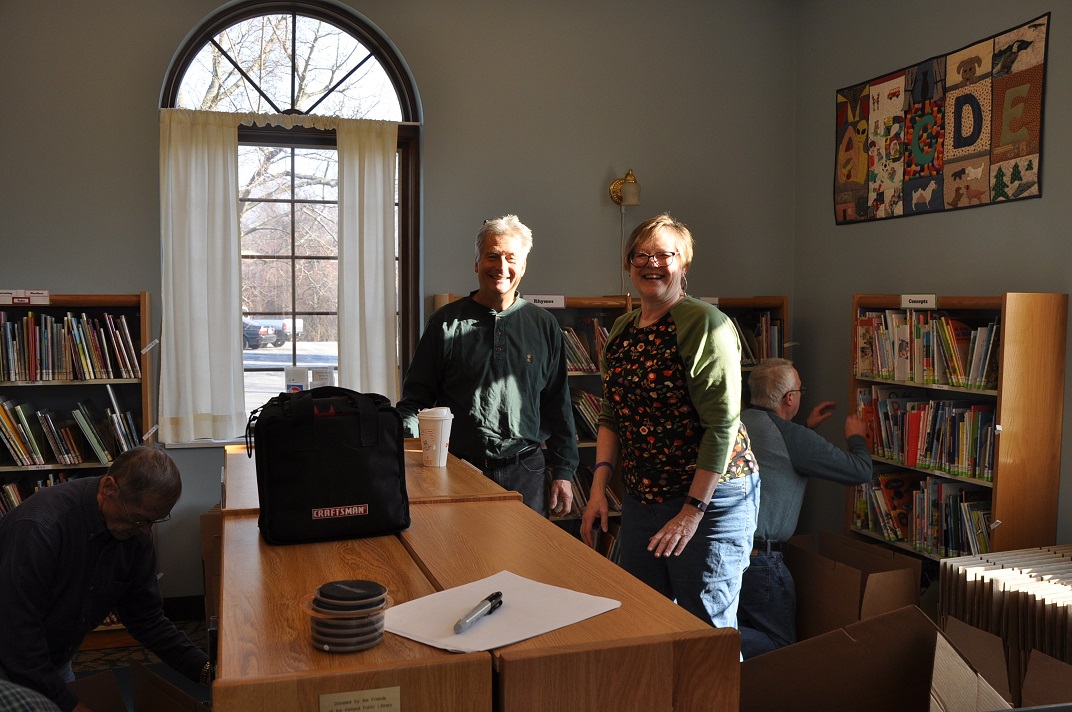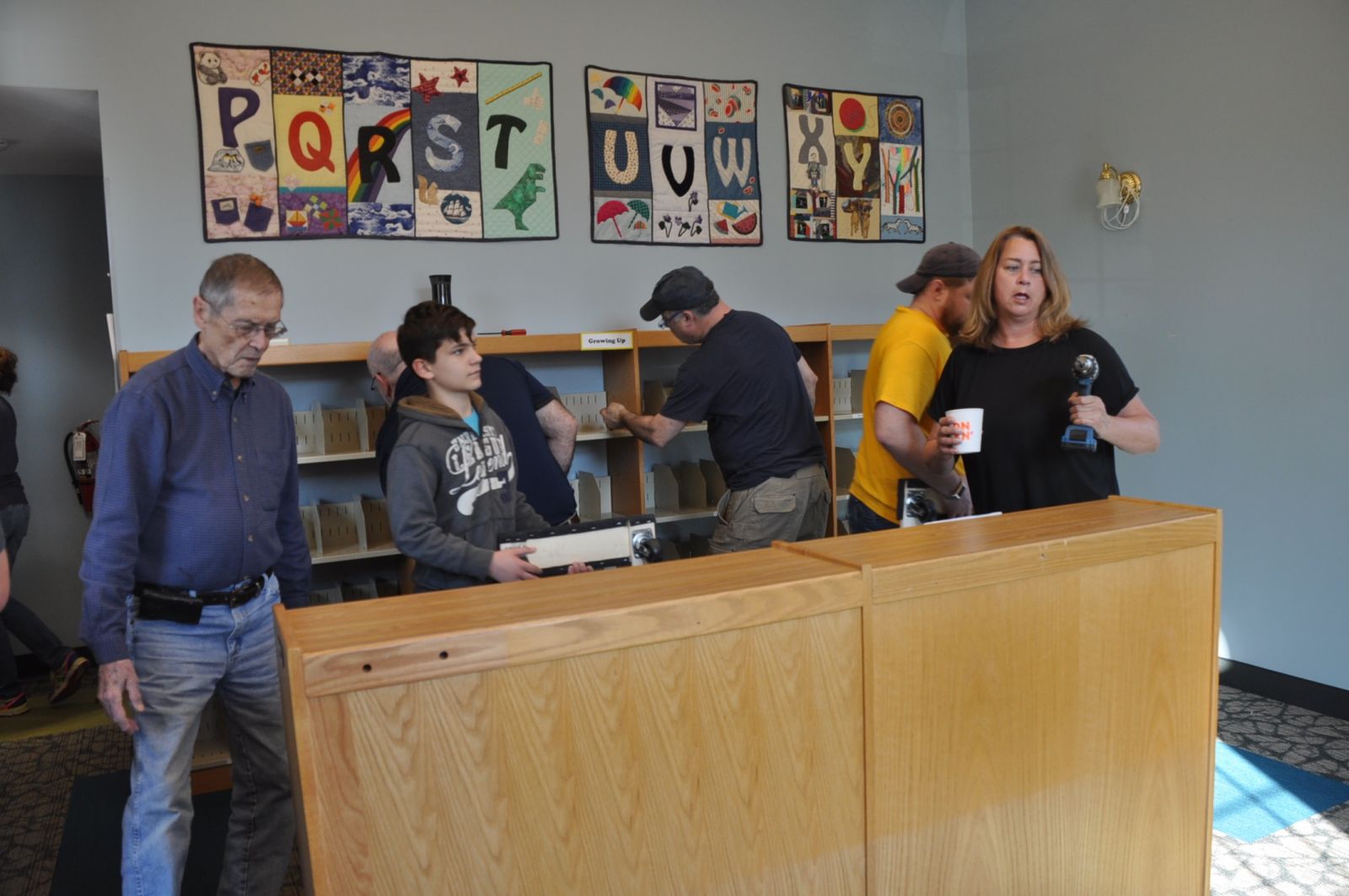 All the boxes and shelves were stored in the Carousel Room for a week.  Thank you to Lubrizol Corp. for the boxes and the Kirtland Area Service Council for the carts.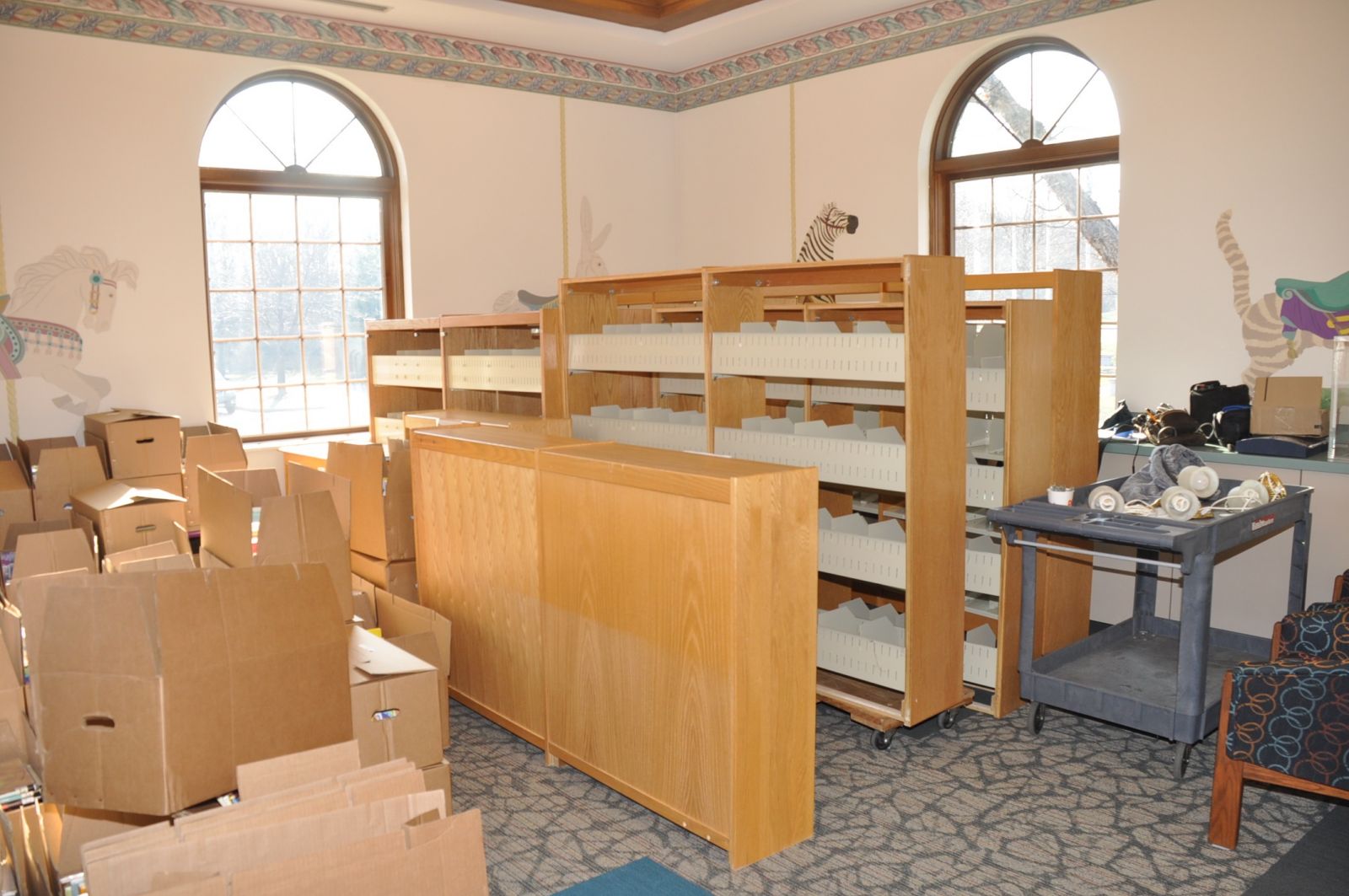 The shelves were reinstalled on Friday afternoon and and the books reshelved on the following Saturday morning.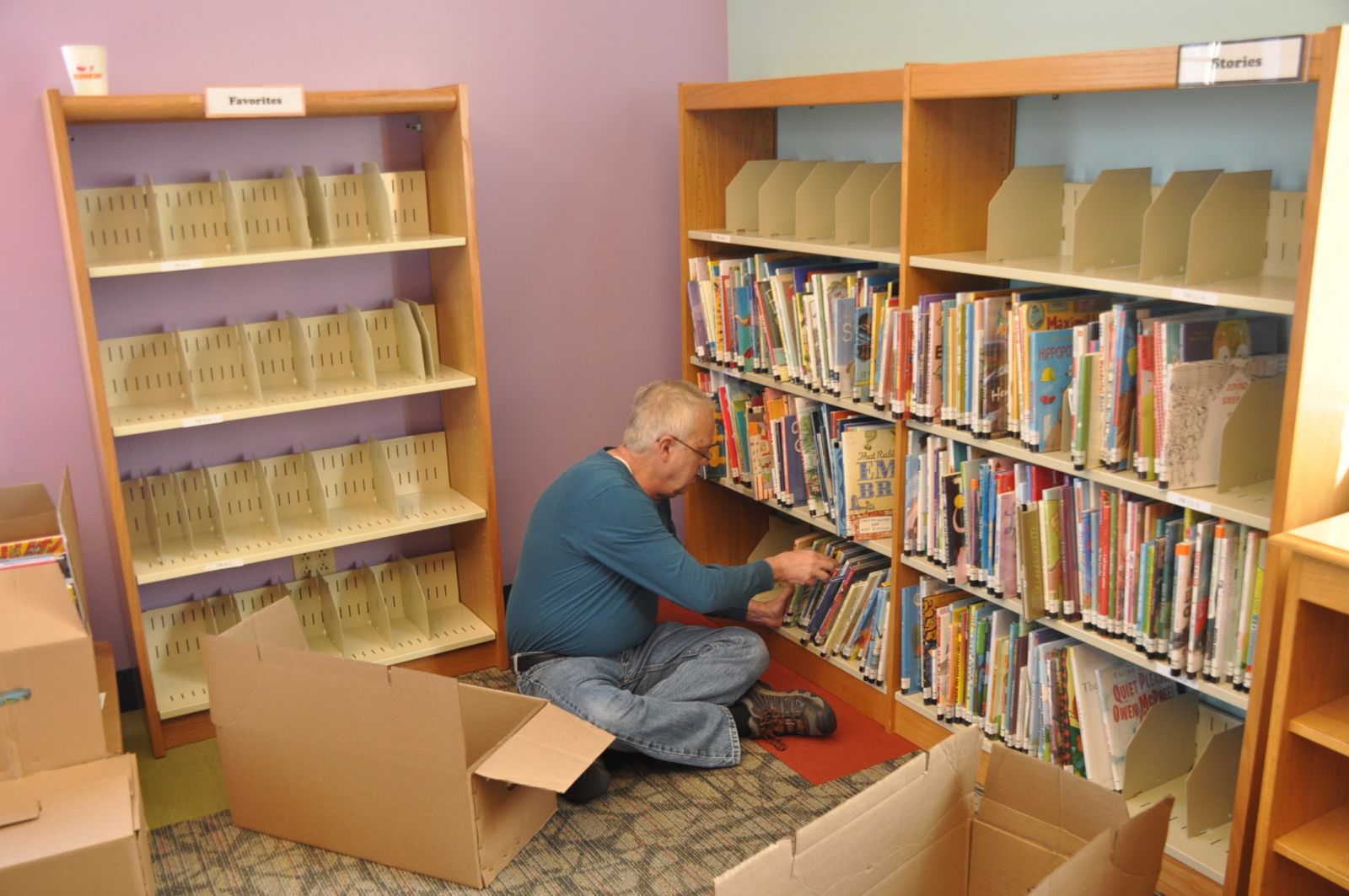 Many, many thanks to the Kiwanis Club for their continued support of the Library!